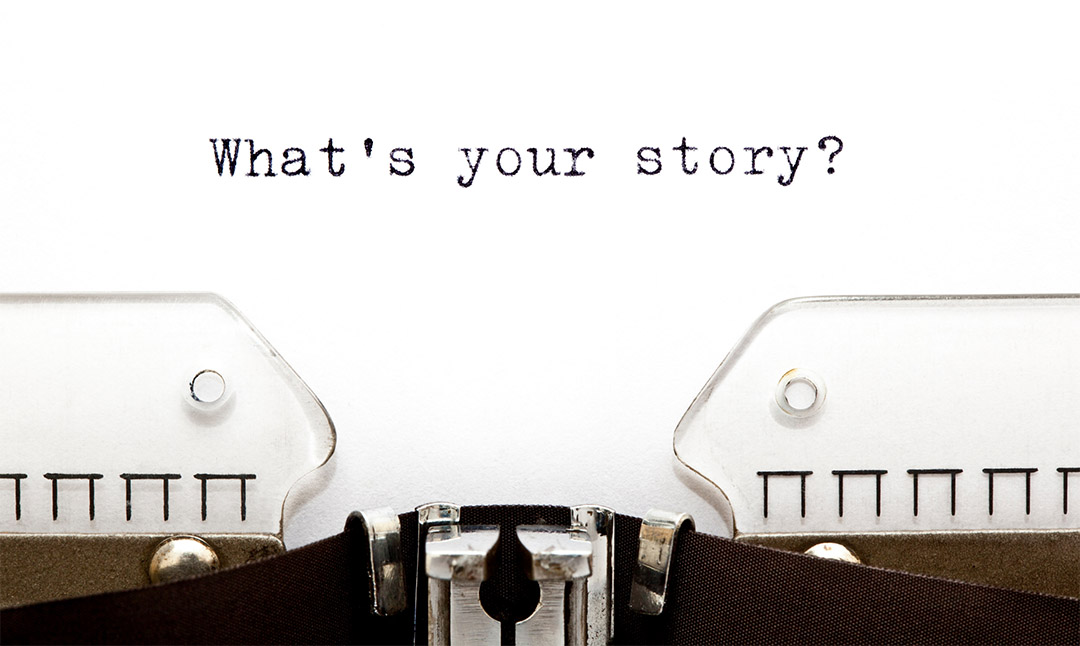 "Stories have to be told or they die, and when they die, we can't remember who we are or why we're here." — Sue Monk Kidd
Why do we tell stories?
Storytelling is one of the most potent forms of human communication.
Throughout the ages, we have been hardwired to receive information through storytelling.  Acquiring insight through a narrative dramatically increases our abil­ity to perceive and retain knowledge — and sharing those stories brings us closer together. When we share our chronicles of life experience, we forge and reinforce meaningful connections. When we read or listen to someone else's story, we feel what they feel.
Stories expand our capacity to deepen our relationship with ourselves and open our hearts to others. The stories we tell shape our identity, document our legacies, and impart our life's wisdom. They help us make sense of our world and make us believe in a better way forward.
And we all have one.
We are, all of us, an endlessly unfurling nar­rative, the protagonists of our own exceptional history.
How will your story unfold?
More thoughts on storytelling:
"So if you're not being defined by a vision of the future, some new possibility in your life, you're only left with the old circuitry in your brain and the emotions of the past. Stop telling the story of your past and start telling the story of your future." — Dr. Joe Dispenza, DC, neuroscientist, author
"Stories are memory aids, instruction manuals and moral compasses." — Aleks Krotoski
"There is no greater agony than bearing an untold story inside you." — Maya Angelou
"Stories constitute the single most powerful weapon in a leader's arsenal." — Dr. Howard Gardner
"The human species thinks in metaphors and learns through stories." –– Mary Catherine Bateson
"Sometimes reality is too complex. Stories give it form." — Jean Luc Godard
"The purpose of a storyteller is not to tell you how to think, but to give you questions to think upon." — Brandon Sanderson
"We tell ourselves stories in order to live." –– Joan Didion 
"Storytelling reveals meaning without committing the error of defining it." — Hannah Arendt
"The stories we tell literally make the world. If you want to change the world, you need to change your story. This truth applies both to individuals and institutions." — Michael Margolis
"Marketing is no longer about the stuff that you make, but about the stories you tell."— Seth Godin
"Stories are a communal currency of humanity." –Tahir Shah, in Arabian Nights
"The engineers of the future will be poets." — Terence McKenna
"Storytelling is the most powerful way to put ideas into the world today." — Robert McKee
"Story is a yearning meeting an obstacle." — Robert Olen Butler
"We are all storytellers. We all live in a network of stories. There isn't a stronger connection between people than storytelling." — Jimmy Neil Smith
"You're never going to kill storytelling because it's built into the human plan. We come with it." — Margaret Atwood
NOTE: Research shows that telling our own story using expressive writing can alleviate even the most severe forms of stress and PTSD. It follows then, that storytelling can have a profoundly positive impact on our health. (For more of the science behind these facts read "Opening Up by Writing It Down" by J.W. Pennebaker, and J.M. Smyth, 2016)